Frankfurt, Germany, March 23, 2018. The biennial Light+ Building 2018 has come to a successful end today. WELLMAX Lighting (WELLMAX), the LED Bulb Expert, exhibited its innovative LED bulb product series and new LED technology - the iDAPT – to global experts and buyers during the fair, attracting attention and buzz beyond the exhibition floors.
Introducing the iDAPT technology, WELLMAX's CEO Wang Yamin said, "WELLMAX differentiates ourselves by constantly innovating new solutions. The iDAPT technology is the latest R&D fruit of our LED lab; it taps into the area of eye-comfort and lighting quality. We believe it will be a trump card for brands to push up the demand in end-user markets, because they will be offering their consumers a value-added lighting experience with this product."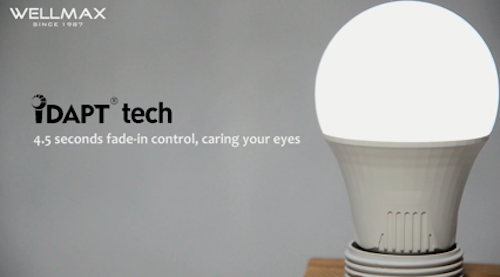 (Image:WELLMAX)
WELLMAX mainly focuses on the design and manufacture of high quality LED bulb products. With strong R&D capability, the company has won itself the reputation of the "LED Bulb Expert" and forged partnership with many world-class enterprises, such as SAMSUNG, DEKRA and the National Institute of LED on Silicon Substrate. Notably, its long-term collaboration with 200 oversea brands has proven WELLMAX's leadership position in the lighting industry. On the Light+ Building, WELLMAX's iDAPT technology has generated worldwide interests and many positive feedbacks. The iDAPT technology is expected to set a standard of its own on smart lighting solutions, and it will certainly set fire to a revolution of LED bulbs upgrades.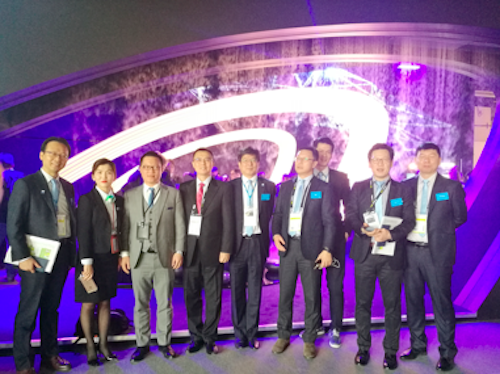 WELLMAX's team with Samsung Electronics on light+ building 2018;
The two companies has built close business bond since 2016.
(Image:WELLMAX)
In April, WELLMAX is going to participate in the 123rd Spring Canton Fair in Guangzhou, China to greet its old and new friends, there will be more products showcasing at the fair. Let's keep updated with WELLMAX's news through its website: www.wellmaxgroup.com